Marcia Elaine (Morgan) Wright: March 10, 2020
MARCIA ELAINE (MORGAN) WRIGHT November 20, 1944 – March 10, 2020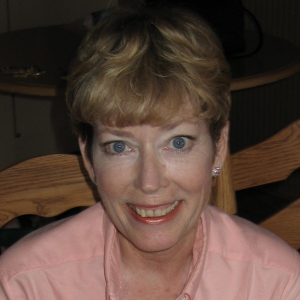 Marcia Wright completed her earthly missions at the age of 75. Born in Americus, Georgia, she was the oldest child of William David "Dave" Morgan, Jr., and Helen Lamar (Sheffield) Morgan, also of Americus Georgia. She is survived by her two sons and daughter-in-law: Morgan Edward Wright and David "Frank"lin & Stacey Wright, both of Winter Park, and two granddaughters: Hannah (age 15) and Katie (age 16). She is predeceased by her parents and younger sister, Mary Ann Morgan. Her younger brother, William David Morgan, III, lives in Perry, Georgia.
After graduating (with honors) from Americus High School in 1962, Marcia attended Georgia Southwestern College and the University of Georgia, where she graduated with a degree in Zoology. She later taught Biology at Americus High School until she moved to Winter Park, Florida, in 1968, where she taught science in public schools for many years. When not teaching or raising her family, Marcia was a devoted volunteer and avid amateur paleontologist, genealogist, and hobbyist, working with the University of Florida, the Florida Paleontological Society, the Council of 101, the Junior League, and the Central Florida Button Club. However, Marcia is likely best known for her decades-long role as a dedicated volunteer for the Winter Park Public Library. In addition to being a respected teacher, volunteer, and hobbyist, Marcia was a devoted friend, sister, and mother. She brought love, happiness, and laughter to us all.
On March 21, 2020, at 11:00 a.m., a memorial service for family and friends will be held at the First United Methodist Church of Americus (200 South Lee Street, Americus, Georgia), followed by a private burial ceremony at Oak Grove Cemetery, also in Americus. On Saturday, April 4, 2020, from 11:00 a.m. – 1:00 p.m., a celebration of Marcia's life will be held in the Community Room of the Winter Park Public Library (460 E. New England Avenue, Winter Park, FL 32789). In lieu of flowers, Marcia's family asks that donations be made in her memory to the Winter Park Public Library.
To sign the on-line guest book and share your condolences with the family visit www.aldridgefuneralservices.com.  Aldridge Funeral Services, at 612 Rees Park, is in charge of these arrangements.
You Might Like
Randy B. Terry, Sr. of Lithonia, GA departed this life on March 7, 2020. Randy was born on January 12,... read more